Why Spring Cleaning Should Include Your Roof
Are you getting ready to clear out your closets and deep clean the carpets?
Spring cleaning activities should include the exterior of your home too! You might take care of your lawn and flower beds, but your roof also needs attention!
Heavy winter snow and ice can be hard on your roof. Checking on your roof's appearance during the spring can help diagnose issues before they get out of hand.
What should you be looking for?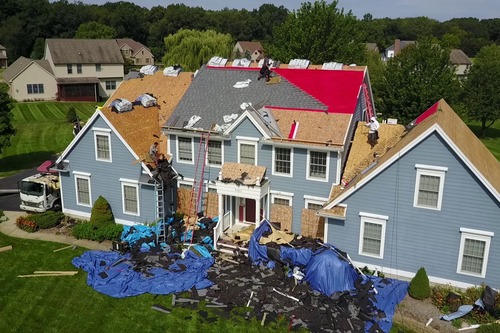 Debris – Piles of wet leaves, pine needles, and other debris can sit on your roof and hold moisture. This moisture can cause damage and leaks. Clear this debris when possible!
Mold & Mildew – Winter can be a very wet season, and so can spring. The increased moisture can cause mold and mildew to form. Areas with mold and mildew will look discolored.
Damage to Chimney – Examine your chimney or the flashing around it for damage. Untreated damage can lead to leaks or insects entering your home.
Cracks & Leaks – Snow and ice can make roofing materials contract and expand, leading to cracks. Check your attic for any cracks or leaks that may need to be addressed.
Clogged Gutters – Remove debris from your gutters to minimize the chance of roof damage, mold, and cracks in your home's walls or ceilings.
Are you worried you'll miss these aspects or underestimate the severity?
Are you nervous to get on a ladder or entirely on your roof?
A roofing company in Ann Arbor can help!
Hire an Honest Roofing Company in Ann Arbor
Roofman believes every roof inspection should be done entirely on the roof. Not just drones or rough estimates! Roof inspections should be done at least once or twice a year, and spring is the perfect time to get yours done!
Roofman can provide an honest and free estimate based on the results of the inspection. Whether you need a roof repair or a total roof replacement, they'll match or beat any competitor's offers and provide a 100% no-leak guarantee!
Contact Roofman today to get your inspection and free estimate!