Replace Your Roof this Fall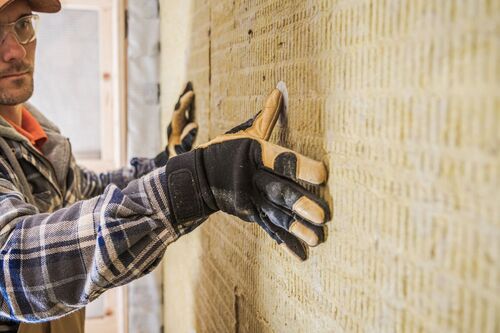 Why You Should Replace Your Roof this Fall
Do you want to increase the value of your home?
Does your roof have damage you've been ignoring?
Fall is the best season to replace your roof! Most homeowners rush to get projects done in the summer, so you'll have an easier time scheduling a project in the fall!
Here's why you need your roof replaced this fall:
Comfortable Temperatures: Roofers can work longer days without getting overheated, in addition, our specialized rubber roofing system can be installed in bebelow-freezingemperatures.
Consistent Weather: With the weather being more consistent in the fall, projects are less likely to be paused or prolonged because of heavy rain or unexpected storms.
Better Prepared for Winter: Having a new roof for the colder season means your home will be better insulated and protected from the snow. A new roof or repairs can also save you money on heating costs!
Quality Control: The consistent temperatures in the fall make it easier to install a new roof. If the weather gets too cold, shingles will become brittle and break. If it's too hot, shingle work can get sticky and difficult to handle
Keeps Out Pests: Attics are always an inviting place for pests to hide, especially as the weather cools down. When you repair or replace your roof, you ensure any cracks or holes pests could sneak through are sealed, keeping pests from hibernating in your home.
Lock In THIS Season's pricing: Material costs and inflation are driving up the installation costs of roofing systems. Beat the annual pricing increase by installing your roof this season!
Prepare Your Home for Winter – Roof Installers in Ann Arbor
When you work with roof installers in Ann Arbor, you'll be provided a free roof estimate before the work begins. Our roofers want you to feel safe and secure as we transition into the winter months. Contact us or call 734-662-3300 to get your home prepared for winter.