New Siding Boosts Your Homes Curb Appeal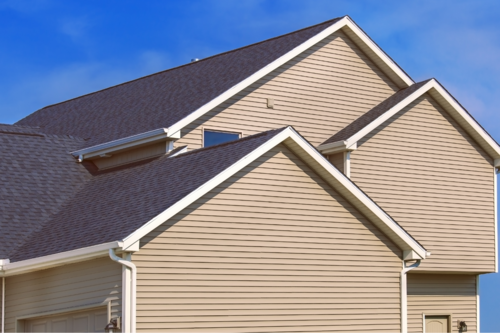 Is the color of your siding starting to fade?
Are parts of your home exposed due to cracks in the vinyl?
New siding directs water away from your home, provides a layer of insulation, and affects your home's overall appearance!
First impressions matter; if you're trying to sell your home, replacing your siding can give you a leg up on the competition. Here's how new siding can help boost curb appeal:
Improve Appearance
Fresh siding can help your home look better than when you bought it! Siding is one of the most noticeable elements of your home's exterior. By replacing old, faded, or damaged siding with new, clean siding, your home's curb appeal can be significantly improved.
Increased Value
Upgrading your home's siding can increase its overall value. If you're planning to sell your home, new siding can be an attractive selling point to potential buyers. Vinyl siding should be replaced every ten to twenty years; this draws buyers because it's an upgrade they don't have pay for.
Energy Efficient
Insulated siding provides durability, protecting your home from outside elements, but the insulation also adds energy efficiency that reduces heating and cooling bills, making your home more comfortable.
More Attractive Colors
New siding comes in various colors, textures, and materials, which means you can choose the right style that complements your home's architectural style and personal preferences. This allows you to customize the look of your home to match your tastes and increase its attractiveness.
Local Roofing Contractors, Ann Arbor Can Help Boost Your Curb Appeal
Do you want to boost curb appeal?
Curb appeal is essential when selling your home; it's what helps your house stand out from the rest! If your siding looks a little worse for wear or just needs a facelift, contact your local roofing contractors in Ann Arbor for a free estimate on your next home project!