Poor Ventilation Causes Rot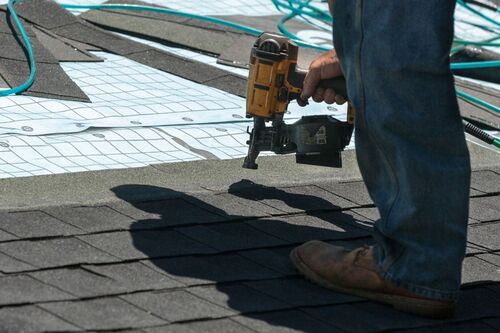 How Insufficient Ventilation Causes Your Roof to Rot
If your roof isn't ventilated properly, it will lead to damage over time. Stagnant air holds moisture, which can seep into the woodwork. On hot days, roofs can trap large amounts of heat.
Mold
Damp, hot, stagnant air makes the perfect conditions for mold growth. The difference in temperature between your roof and the outside, or even the rest of your home, causes condensation to build up. This turns your roof into a breeding ground for mold and pests.
Mold is one of the worst things that can happen to any home. As mold builds up in your roof, it can spread between the shingles. This causes the shingles to peel up and the underlying roof work to decay. Left unchecked, this can lead to your entire roof needing to be replaced.
Rust
Another unfortunate side effect of water is rust. Many roofs have metal supports throughout them, and as everyone knows, water and metal do not get along. That same condensation that causes mold to build up can lead to rust throughout those supports. Nails and staples that were used to secure shingles and the underlayment can also fall victim to rust.
When this happens, the best case scenario is that the rust only causes shingles and the underlayment to peel away. Worst case scenario, the supports completely rust out and the roof collapses in on itself. Either way, it's going to make your home much less pleasant to live in and it's going to cost a pretty penny to fix.
Keeping your roof in good condition is essential. You and your family's comfort are dependent on a roof that is able to repel the elements and help regulate your home's temperature. It also affects resale value, so if you're looking to move, you'll want to make sure there are no major issues. Otherwise, it will scare off prospective buyers and reduce the overall value of your home.
Don't Wait For Your Roof To Rot – Free Roof Repair Estimate in Ann Arbor
If you'd like to schedule a free roof inspection and get a free estimate on roof repair estimate in Ann Arbor,or replacement, reach out to Roofman USA now! We serve customers across Southeast Michigan, and we guarantee the quality of our workmanship.